On inspiration and Pinterest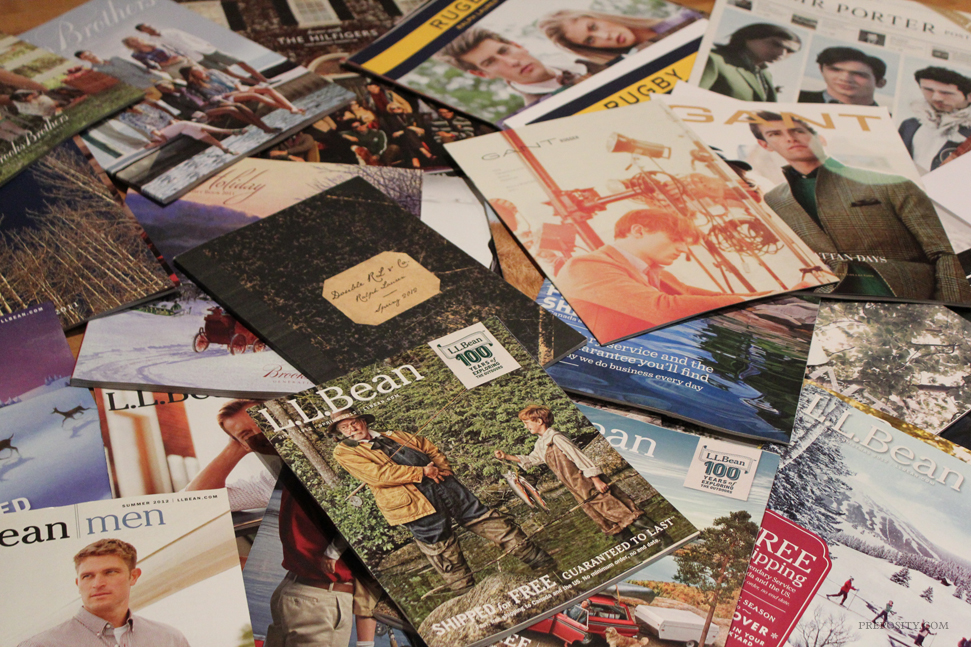 Admission: I'm slightly obsessive compulsive. What can I say, I like organising things. I was the kid that always put his colouring pencils back in the correct order. I grew up to become a graphic designer, so I suppose ordering information is essentially my job.
I've always collected graphic ephemera and packaging, I have piles of old Brooks Brothers and LL Bean catalogues, but how often can I sift through it all, or find that one piece I happen to be looking for?
These days with the seemingly infinite amount of inspiration available at your fingertips on the web, it can sometimes seem a daunting task to try and organise and make sense of it all.
I used to keep inspiration folders on my computer as reference, but more and more I need access wherever I am.
Enter Pinterest. I've been using it as a place to create boards both for my photography and layouts for Preposity and also as inspiration too. I've been noticing people 'pinning' my images more and more too which is always rewarding. It's good to know that there are other people out there with the same tastes as me.
I think one of the things the internet does best is join those with similar interests, no matter who niche they might seem. Never be surprised to find that more than a few other people share your taste for bicycle polo or yarn bombing.
So it's good to know that there are plenty of people inspired by the same East Coast/Ivy League/Preppy style that I love.
Curating is the first step to true creativity. Organising others' work and learning what inspires you then leads to creating yourself.
With all of that in mind, I got involved with Pinterest's UK launch and their 'Pin it Forward' campaign – a kind of Six Degrees of Kevin Bacon way to pass on and share eachother's Pinterest boards.
Pinterest asked me to introduce you to two great Pinners (if that's the correct phrase):
Threads TV and Peter Evans of 'Send A Raven' both great menswear/style-themed boards.
So if you feel like getting pinning, you can sign up using the link below, and as a bonus, you'll automatically be subscribed to my 'preppy' board. Just click on the link below:
http://pinterest.com/join?username=preposity&boardname=preppy