The year in prep – A review of 2011
2011 is almost at an end, so it's time to look back at the past year and see how the prep landscape has changed.
For us Londoners we've had a good year, with some great new store openings, a visit from the Tommy Hilfiger/Lisa Birnbach Prep World Tour, a Ralph Lauren sponsored Tweed Run and much more:
January
Muffy Aldrich of The Daily Prep kicked off the year in January by compiling a continuum of preppy brands. The chart tracked prep brands against three properties: Quality, PR and Growth – showing that it is difficult for a company to do all three well without sacrificing one or another. In particular, once a brand gets too big, quality seems to suffer, and one thing that should define a preppy brand is great quality goods.
Prep brands that fared well on her chart included Kiel James Patrick, Quoddy, Bills Khakis, Patagonia, J. Press, Barbour and Ralph Lauren. Brooks Brothers, Sperry Top-Sider and Gant all seemed to be suffering in quality this year.
Read Muffy's original article here
February
In February, J. Press announced a collection produced in collaboration with Yale University named YALE x J. PRESS.
Created in Japan, but also sold in the US, the collection included a number of sweaters and embroidered, emblematic chinos.
YALE x J. PRESS collection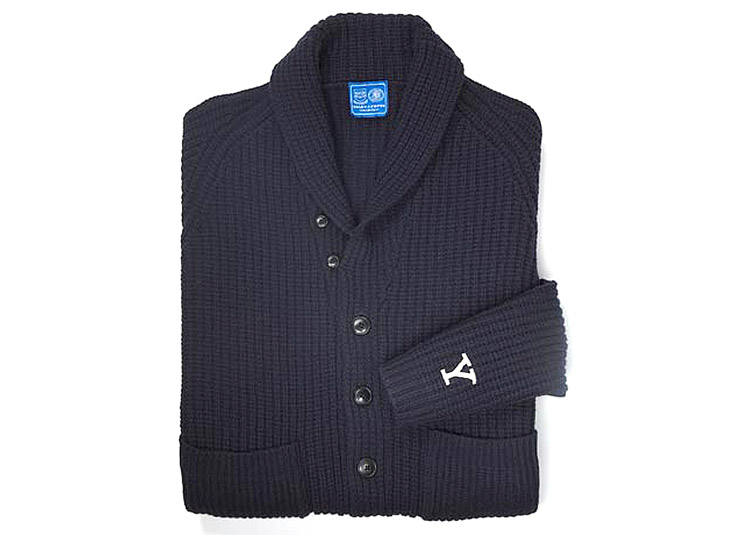 March
In March Gant caused quite a stir by releasing a range of shirts under the 'Yale Co-op' label. Gant originally manufactured shirts for the now defunct university store, particularly popular in the 60s, from their base in New Haven. In late 2010 Gant opened a 'campus store' on York Street in New Haven, across the road from the university, so a heritage range of shirts seemed appropriate.
While some purists complained that the shirts were not historically accurate, or even manufactured in the USA, it seemed like a step in the right direction for the Gant brand – a literal return to their quite significant roots.
April
Britain took the world stage in April with our best known preps, William and Catherine tying the knot for all to see, becoming Duke and Duchess of Cambridge. Not convinced Wills and Kate are preps? They met at St Andrews University, Scotland, prep central – I rest my case.

William and Catherine hunting in their Barbour jackets
May
With the seasons warming, Lisa Birnbach went on a Prep World Tour with Tommy Hilfiger to promote her new book True Prep. The tour consisted of a pop-up shop in the style of an East Coast beach house, assembled and filled with a host of preppy goods in each city it visited: New York, London, Paris, Milan, Stockholm, Amsterdam, Madrid and Tokyo.
Not only was the store a joy to visit, allowing me to sample Kiel James Patrick's wares in London for the first time, but it also proved that Prep was on the agenda for some big brands and on a world stage.
June
Summer tennis – The Championships, Wimbledon came and went in June. A two week visit, which never quite seems long enough. Much Pimms was drunk and strawberries eaten, ending with a shock result –Roger Federer didn't win! That prize went, deservedly, to Novak Djokovic.
July
July brought the sad passing of Nathan Clark, one of the founders of British shoe brand Clarks, and inventor of menswear classic, the Desert Boot. Clark had served in the British Army in North Africa in the Second World War and created the iconic boot on his return, using the knowledge and inspiration gained from his service in the deserts.

Nathan Clark with his iconic design

August
In August men everywhere breathed a sigh of relief – Gilt Groupe launched Park & Bond, a luxury retail site for men – finally men had somewhere to shop online for the right brands. The name referenced two of New York's most stylish streets—Park Avenue and Bond Street. Within days Park & Bond for a well known name and the coveting had begun. Stocking brands such as Brooks Brothers, Gant Rugger, Ovadia & Sons and Smart Turnout to name but a preppy few.

September
A good month for London, why? Well, we got our very own Rugby Ralph Lauren store in Covent Garden. The first and only store in Europe and second outside of the US. While some may have argued that Rugby in London is somewhat akin to selling ice to the Eskimos, since the Rugby look draws so much from heritage English clothing, we embraced the US-tinged elements that Ralph Lauren has brought us.

The Rugby Ralph Lauren store in Covent Garden, London
October
In October Rizzoli published Preppy: Cultivating Ivy Style by Jeffrey Banks and Doria de La Chapelle with a foreword by Lilly Pulitzer. The book is an in-depth look at the origins of preppy fashion from the East Coast campuses, charting how the style has changed and evolved over time, embraced by large brands selling the lifestyle all over the world.
A must read, definitive book on Preppy style.
November
As the weather turned colder, us Londoners donned our trusty tweed and oiled up our bicycles to take part in the glorious Rugby Ralph Lauren Tweed Run. This was the first time that Ralph Lauren had sponsored the cycle ride, and of course, the sartorial stakes were raised a few notches because of this. All the riders look stunning in tweed as we cycled our way from Covent Garden to Chelsea and back.
See here, here and here for my original coverage.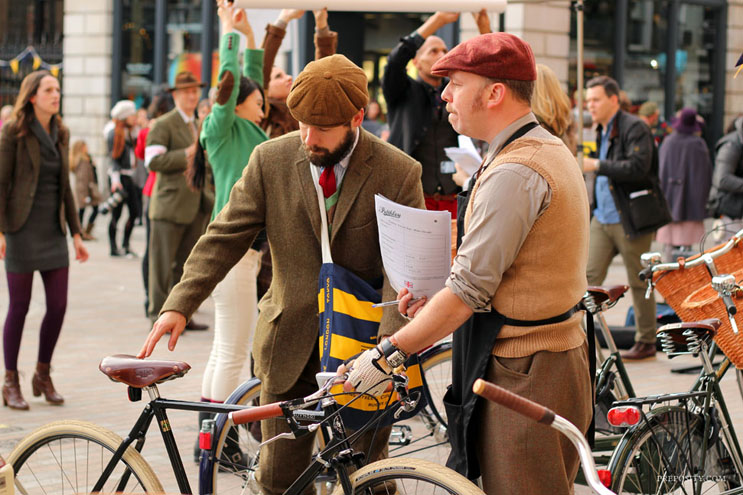 December
With Christmas on the horizon, Tommy Hilfiger opened a new store in London's Brompton Road, Knightsbridge.
Mr Hilfiger referenced his British inspiration for much of his preppy clothing, stating: "London is the home of preppy style, it's where it all began and has always been a close source of inspiration to me. I feel that my store on Brompton Road is a real homecoming for Prep."