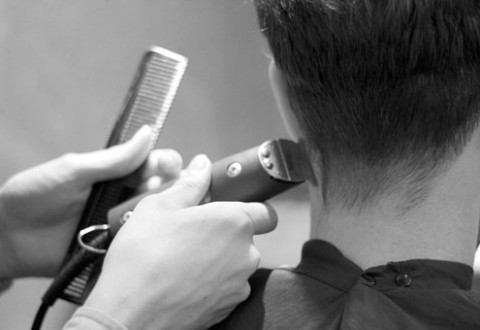 The following is an article I wrote the blog of barbers Murdock London, The Murdock Man, published January 2012 'Preppy' style has been going through somewhat of a revival of late. A look around at the shops nearby Murdock's flagship barbershop in Covent Garden also evidence the growing interest in traditional and heritage style from [...]
Ever wonder what that extra, slim pocket on the inside pocket of your blazer is for? It's a comb pocket, for those times when you simply must neaten up your parting. Just enough room for a Kent 'slim jim' comb.
The British artist and illustrator Ronald Searle died aged 91 on the 30th December 2011. Searle's distinctive, scrawled style of illustration is instantly recognisable and is well known across the world, most famously seen in his St Trinian's cartoon. St Trinians is set in a girl's boarding school, based on Searle's sister's experiences at school [...]
I spotted this couple walking along Savile Row. I loved that not only the tones of their leather shoes matached but their camel coloured coats complimented each other so well, not to mention their glasses. Totally in sync.