Ronald Searle
The British artist and illustrator Ronald Searle died aged 91 on the 30th December 2011.
Searle's distinctive, scrawled style of illustration is instantly recognisable and is well known across the world, most famously seen in his St Trinian's cartoon.
St Trinians is set in a girl's boarding school, based on Searle's sister's experiences at school in Cambridge.
But the drawings that stick with me the most, that I returned to time and again as a child, are those from the Nigel Molesworth books (written in the mid 1950s). These books are set in the fictional boys prep school of St Custard's and are written (complete with terrible spelling and grammar) in the voice of the eponymous anti hero Nigel Molesworth as he encounters sadistic school masters and his fellow pupils, all of whom displease him.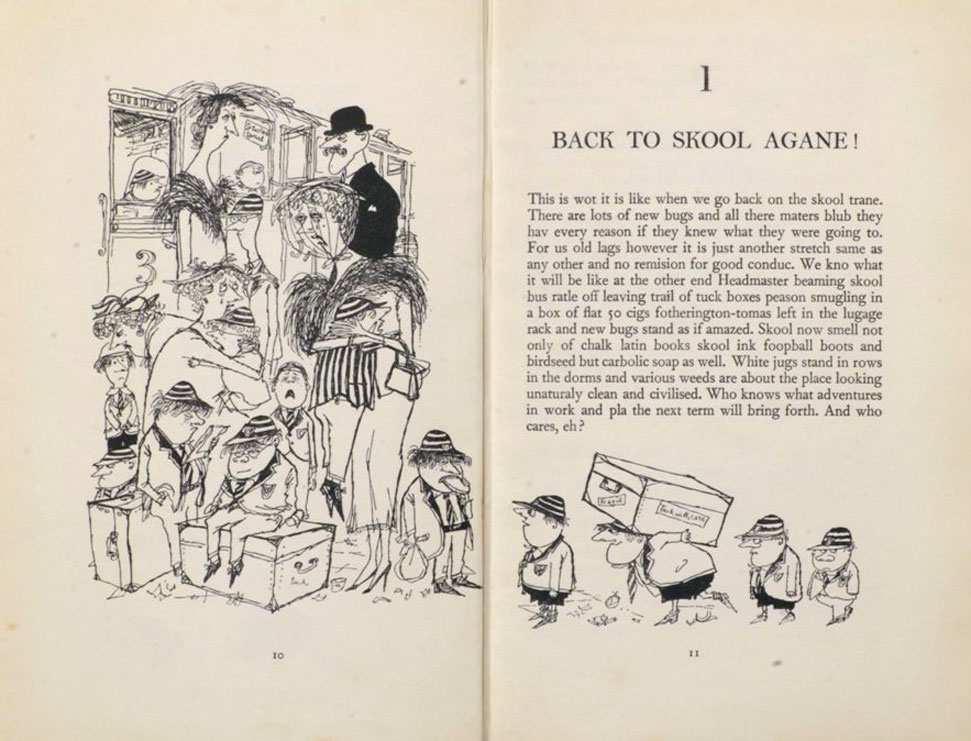 The books are a wonderful, satirical look at the prep system in England in the 1950s. When I attended prep school in the early 90s, there were still, unbelievably, some dinosaur-like masters teaching Latin who almost seemed like living Searle caricatures.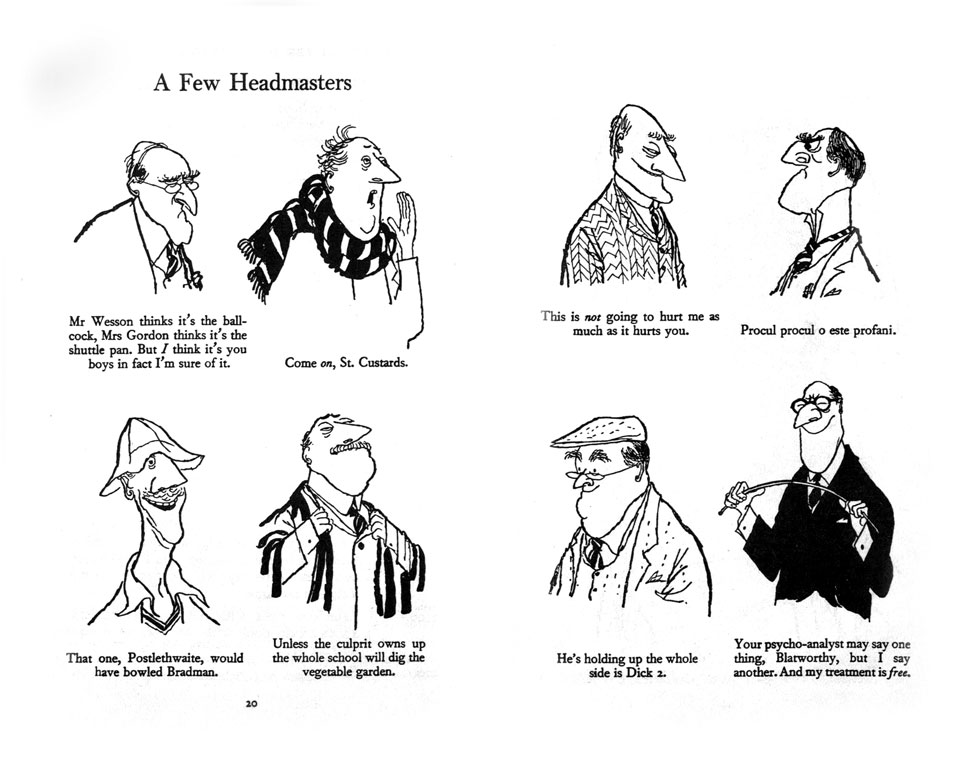 Aside from his school illustrations, Searle was known for his illustrations made during his time in a Japanese prisoner of war camp in Singapore during his army service during the Second World War. Hiding his drawings to keep them from confiscation by prison guards, the surviving artwork recovered when the camp was liberated in 1945 is an important record of the brutality of life as a prisoner of war.
Aside from his own books, Searle undertook commissions from publications such as The New Yorker, as well as advertising work, like the image below for Church's Shoes.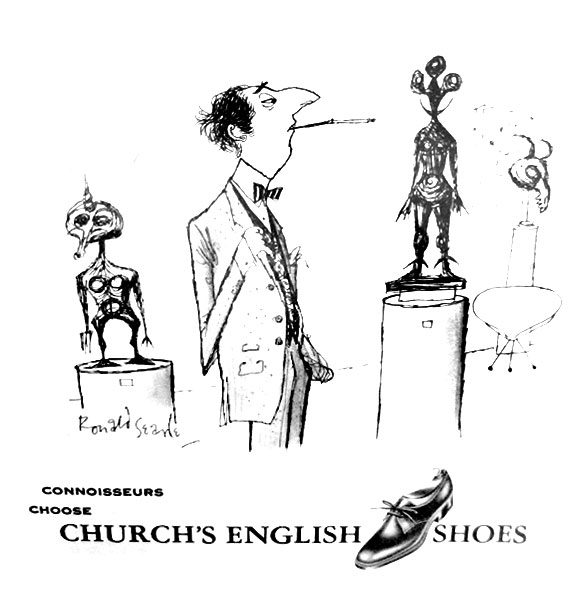 I thoroughly recommend the Molesworth books as a comedic snapshot in time of British boarding school life, along with some great old slang and of course great illustrations.