Gant AW '12 event
On a suitably cold and stormy April evening, I attended the Gant press day for A/W '12. We might be headed toward summer, but viewing the tweeds, corduroys and knitwear didn't feel at all premature.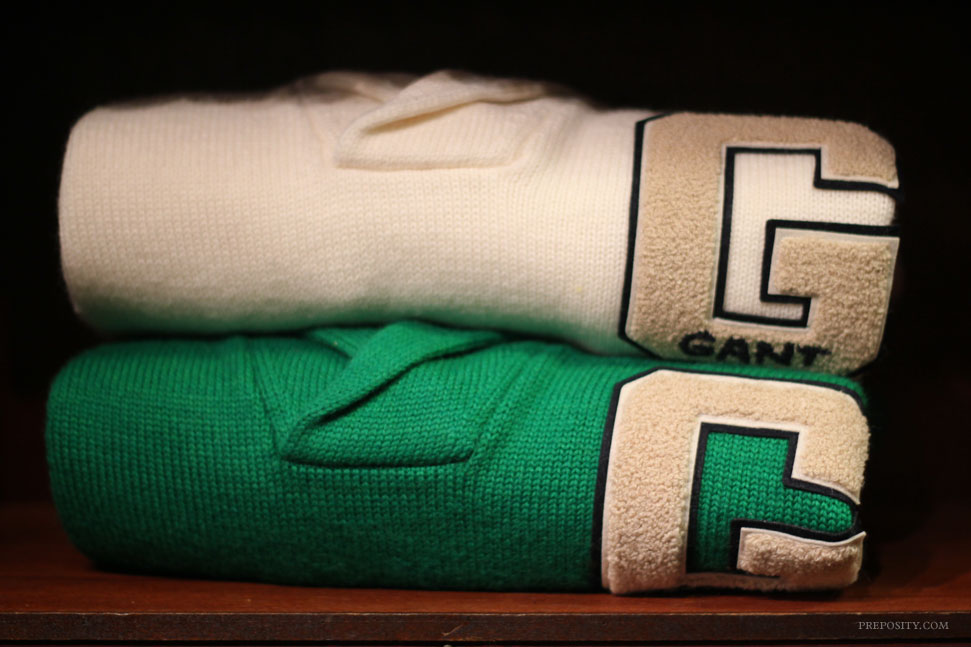 There were a few recurring themes over and above the staple sweaters and shirts of mainline Gant. Something we're starting to see more of are 'Critter Pants'. Gant showed corduroy trousers embroidered with pheasants and hunting dogs at quite a large scale.
Michael Bastian for Gant also had corduroy trousers embroidered with smaller scale shamrocks as part of his Boston/Irish themed collection. The collection explores the preppy/Ivy League side of Boston (with Harvard located in Cambridge, part of the Greater Boston area) inspired by Bastian's own college days in the 80's at Babson College in Wellesley, Massachusetts, as well as Boston's rich Irish culture.
See more photos of the collection on the Preposity Tumblr here