Gant Rugger SS12 launch event
Tonight Gant Rugger hosted an event at the Elms Lesters Paintings Rooms here in London to show off their Spring/Summer '12 collection. The Painting Rooms are historic studios, aged over the past hundred years, thick with paint-flecked walls, a setting perfectly in keeping with the Gant Rugger brand. On display, hooked on walls and hanging from the rafters, was a glimpse of summer warmth on a cold November evening.
Shirts in gingham and madras, sports coats in madras and plaid and breton sweaters, as well as rain-wear including a yellow raincoat right out of Take Ivy were all present in the collection.
Head designer Christopher Bastin held court and discussed his work, as well as an inspiration wall of framed images that influenced the collection. We chatted about his blog 'rippedbackpocket' and using tumblr as a source of inspiration.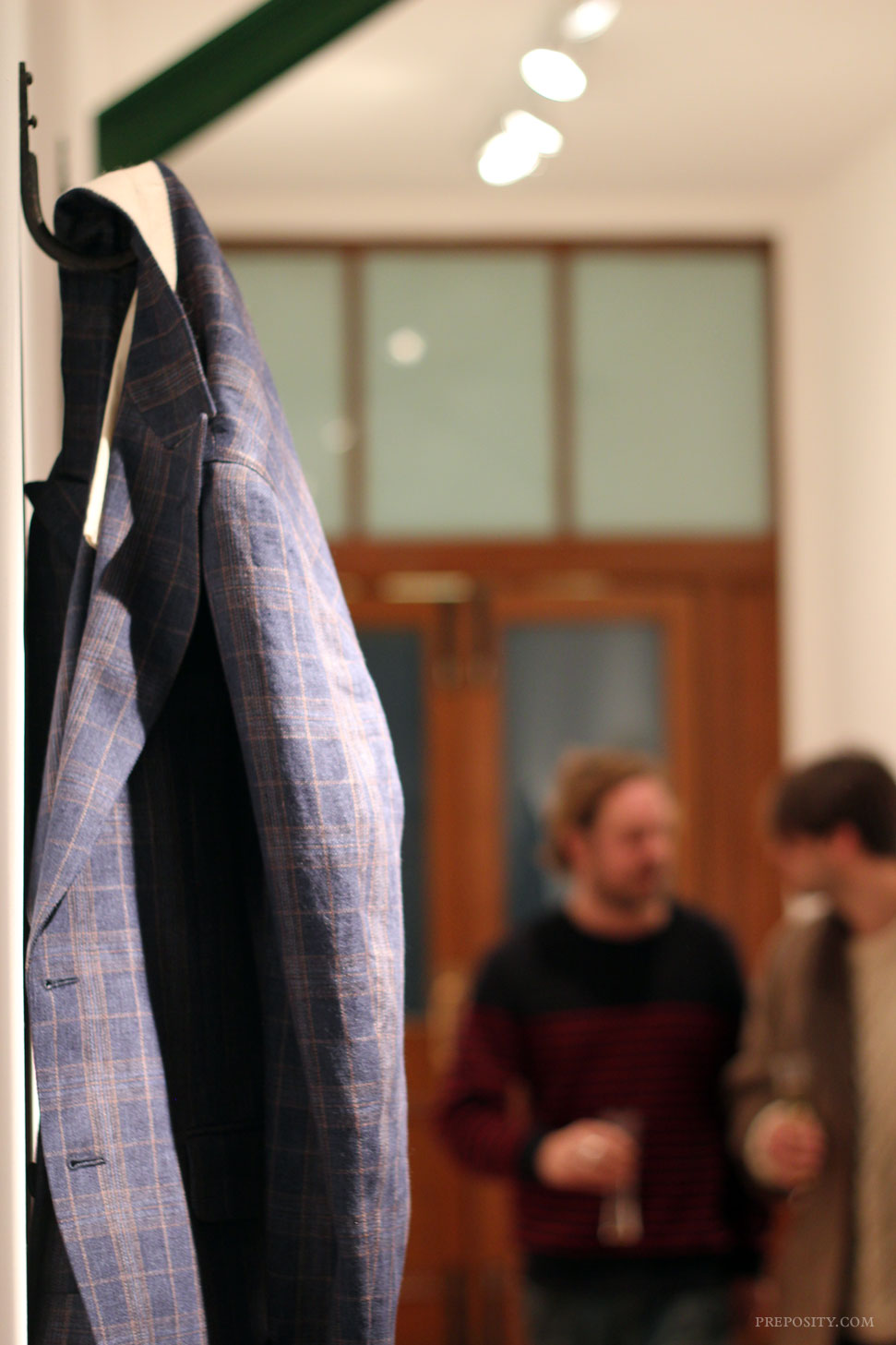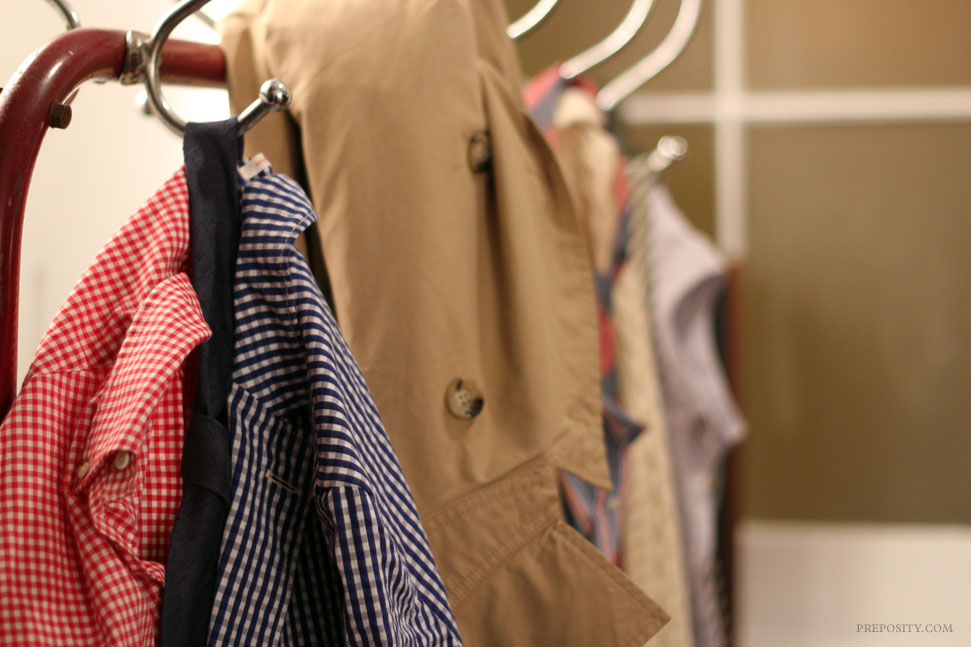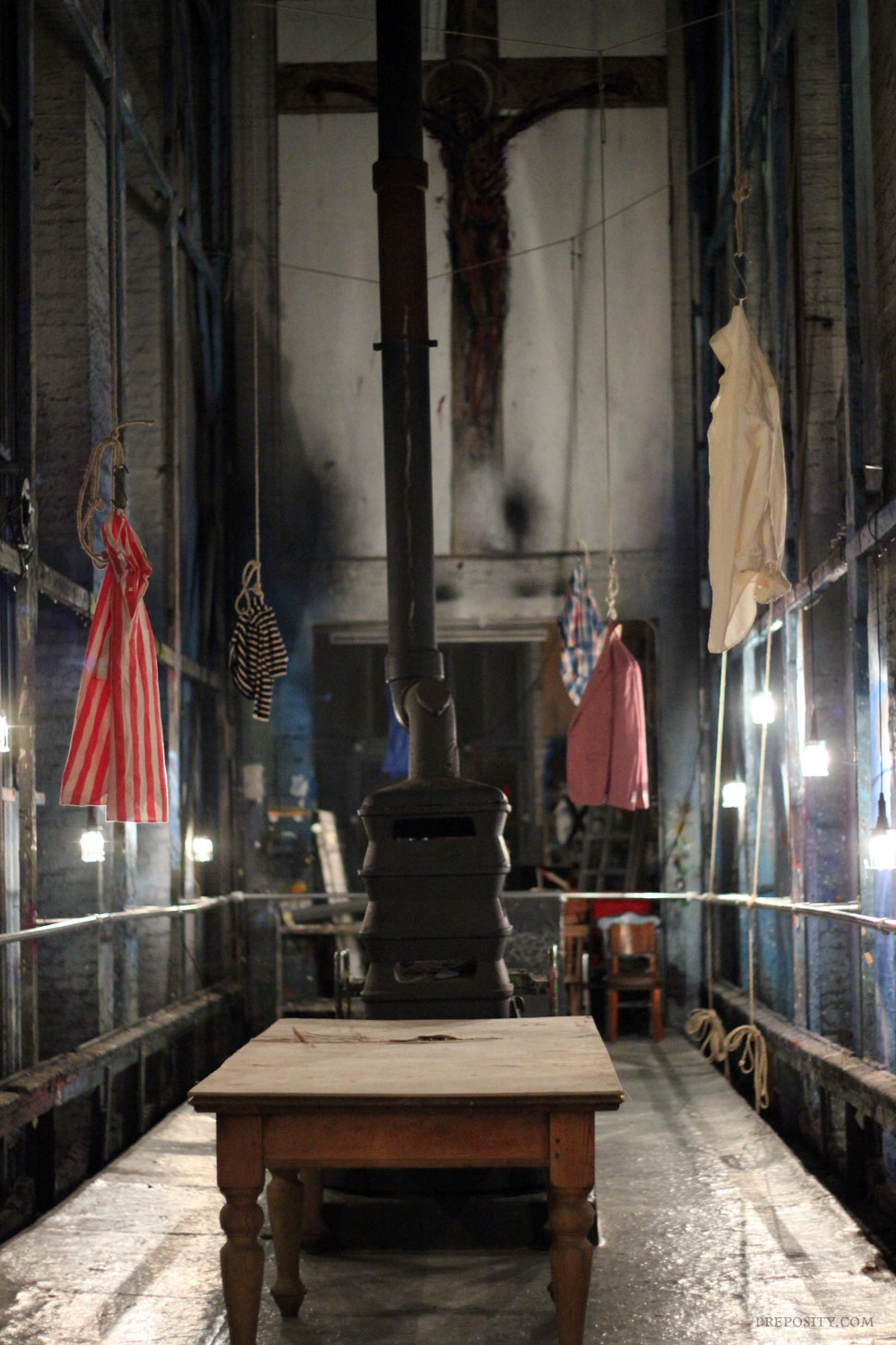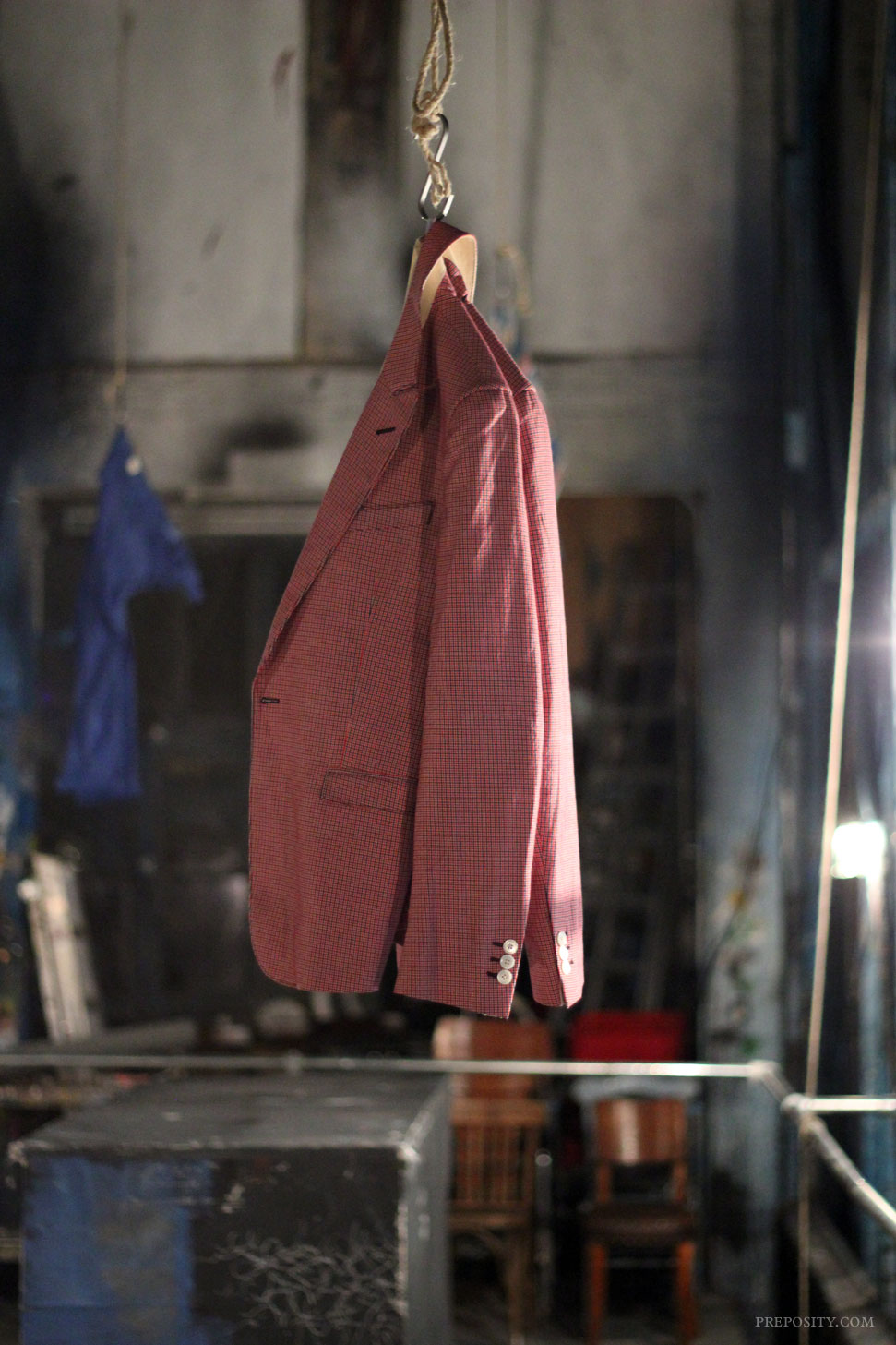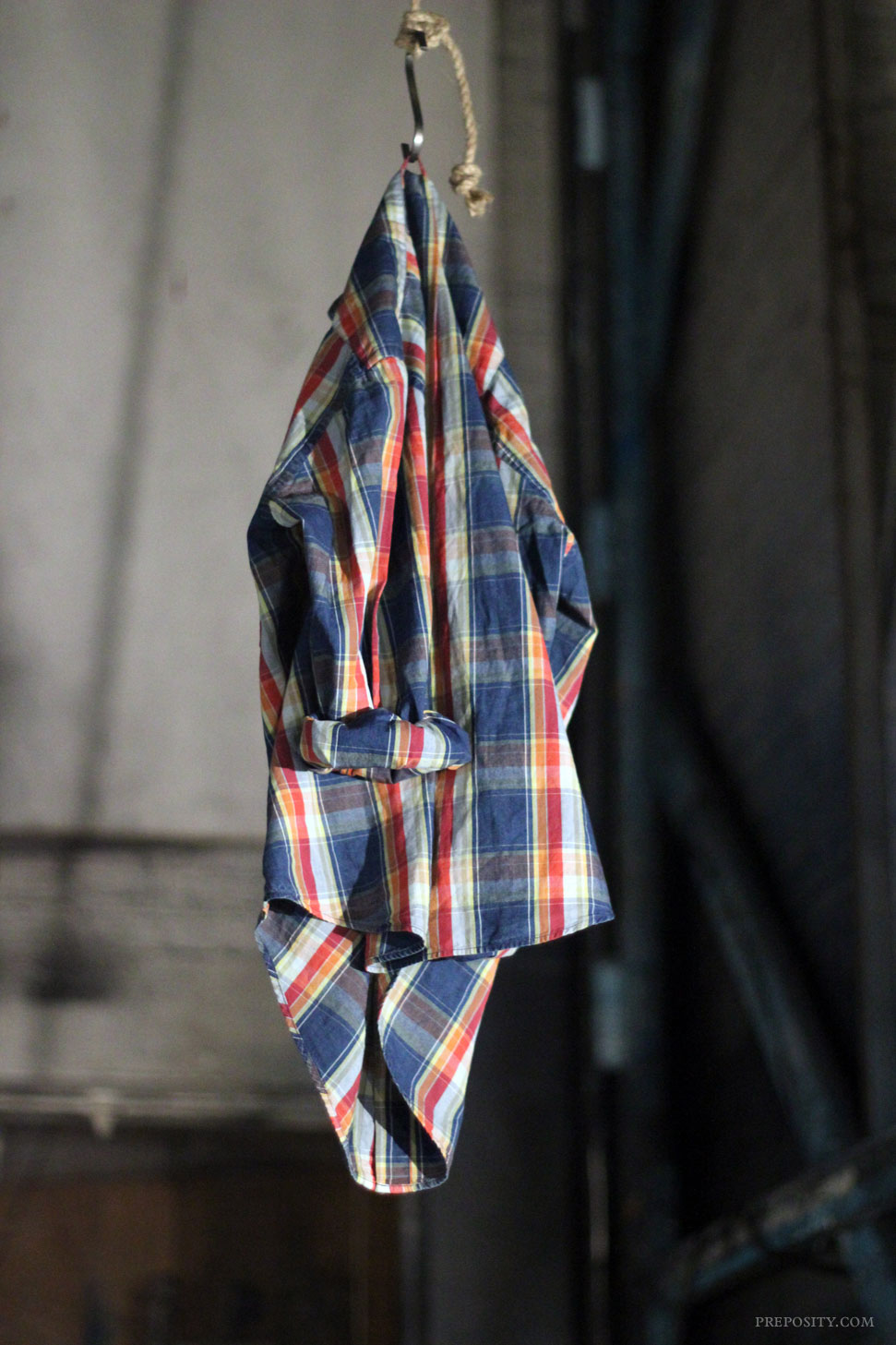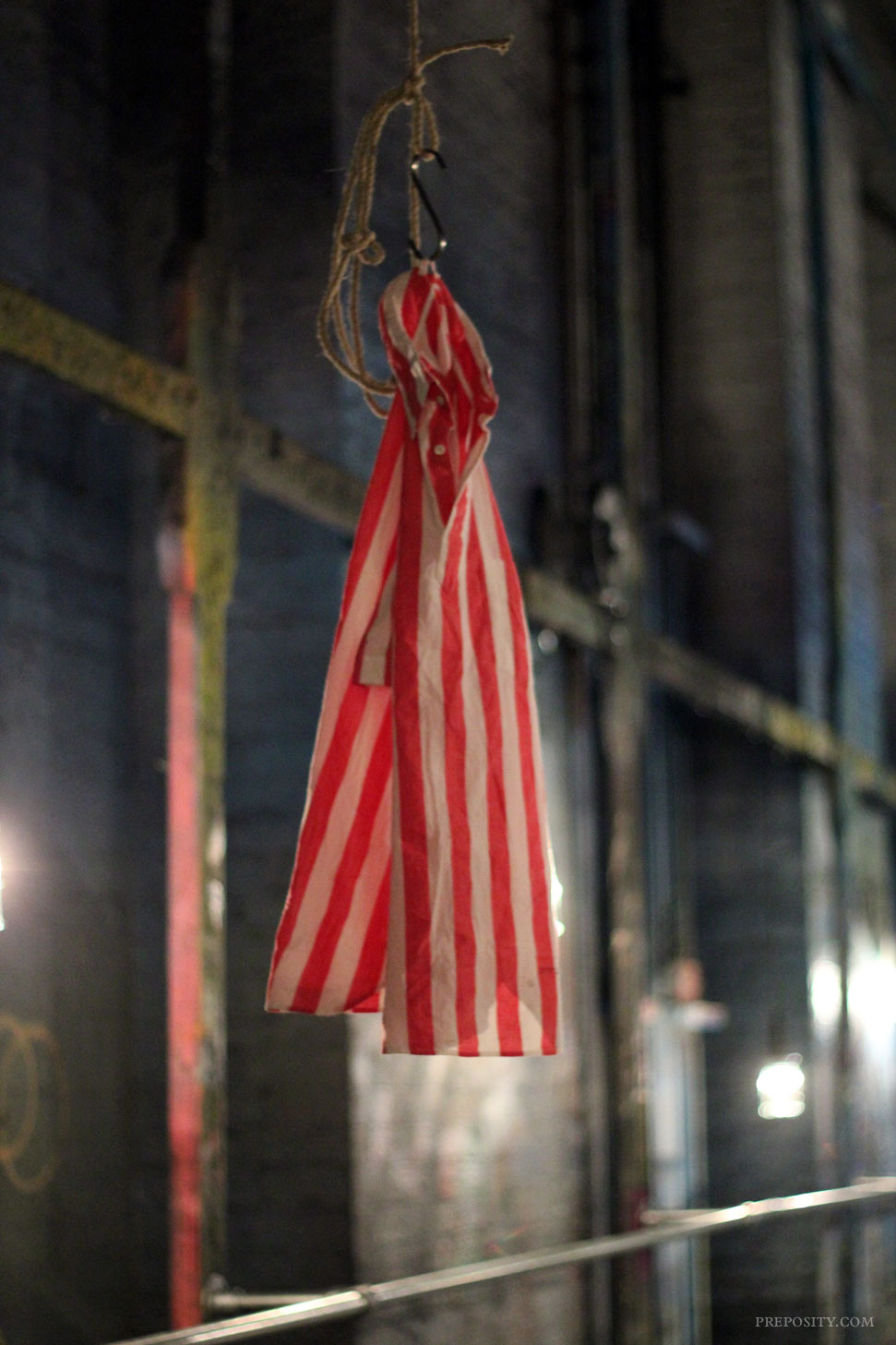 Christopher Bastin (left)