Tweed Run 2011 – part 1
The Tweed run is a 'metropolitan bicycle ride with a bit of style' and was founded in 2009 as an outlet for those with a love of vintage bicycles and tweed in all its varieties. This year's Run was sponsored by Rugby Ralph Lauren who kindly provided me with my outfit for the day.
This Saturday morning 300 of us headed over to the Rugby Ralph Lauren store in Covent Garden, taking over the Piazza with a crowd of tweeded ladies and gents. We were met with puzzled expressions and smiles from tourists and bystanders who happened across this eccentric sight. After registration (where we were assigned numbered armbands) and breakfast, as well as extended photo calls with the many photographers and fashion bloggers, we were ready to set off.
Among the many riders young and old were members of the cast of E4's Made in Chelsea along side an army of Pashley bike enthusiasts, the girls from the Vintage Mafia as well as model Erin O'Connor.
The attention to detail in the riders' attire was incredible, I've never seen so many plus-fours, cravats and bowties alongside a plethora of tweed – herringbone, Prince of Wales check, houndstooth to name a few.
The atmosphere was infectious. Once you're dressed in Tweed and surrounded by other like-minded cyclists you can't help but slip into character. We rang our bells and called out "tally ho!" and other civil greetings to onlookers. Motorists honked their horns at us and children stopped and waved at the spectacle of this convoy of Tweed moving through central London. We rode from Covent Garden over to Buckingham Palace, through Hyde Park and over to Chelsea where we stopped for tea and cake.
Once revived we headed back over to the Caledonian Club to celebrate with more tea, Johnnie Walker Blue label and dancing.
Awards were given for the best dressed men and women as well as the best moustache, awarded by Tweed Run barbers, Murdock.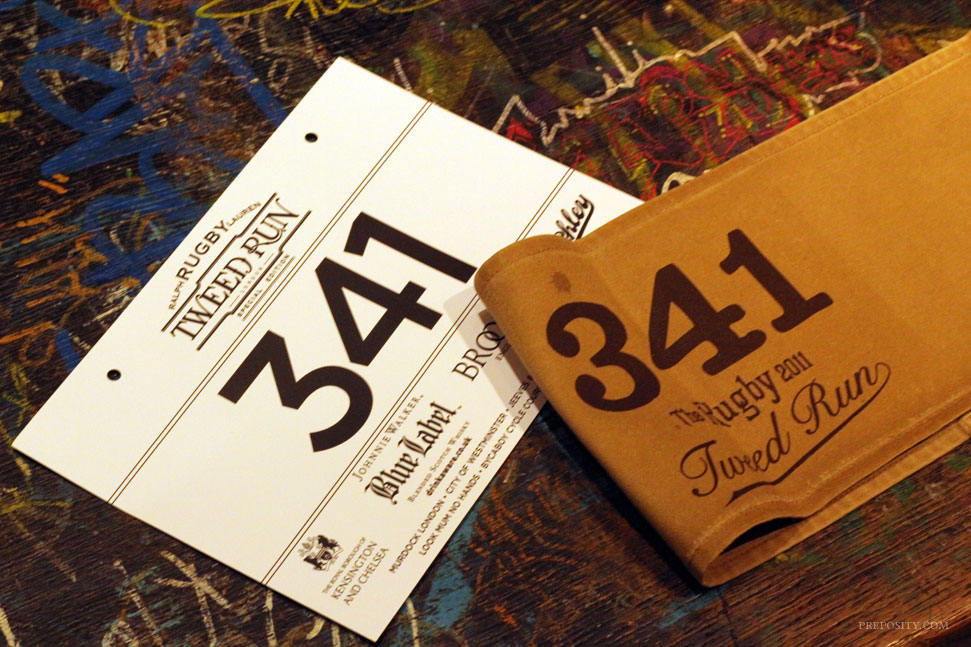 My rider armband and bicycle number 341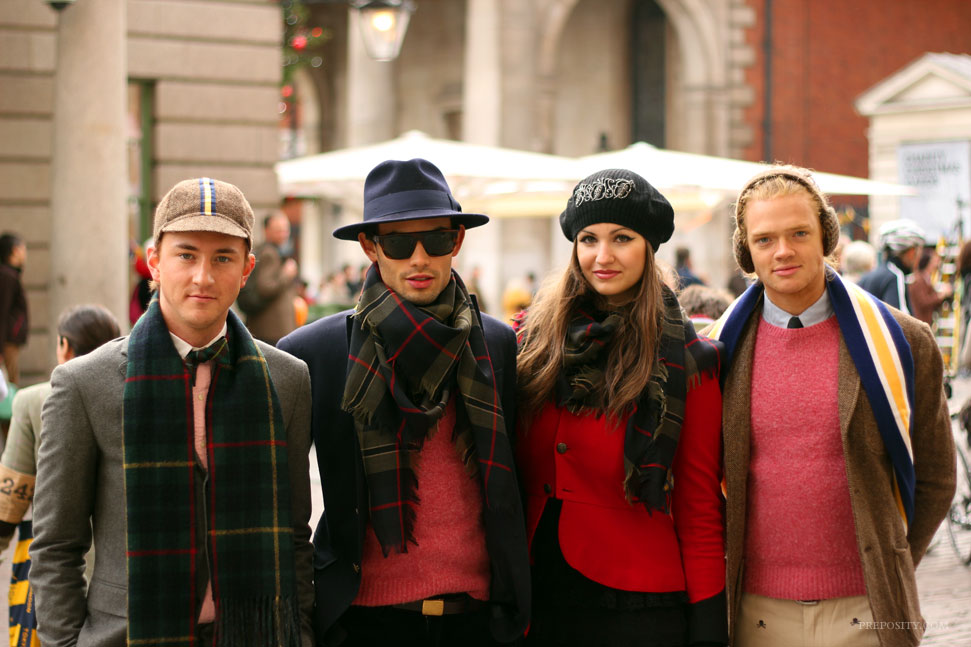 The gang from Made in Chelsea (L–R): Francis, Mark, Gabriella, Fredrik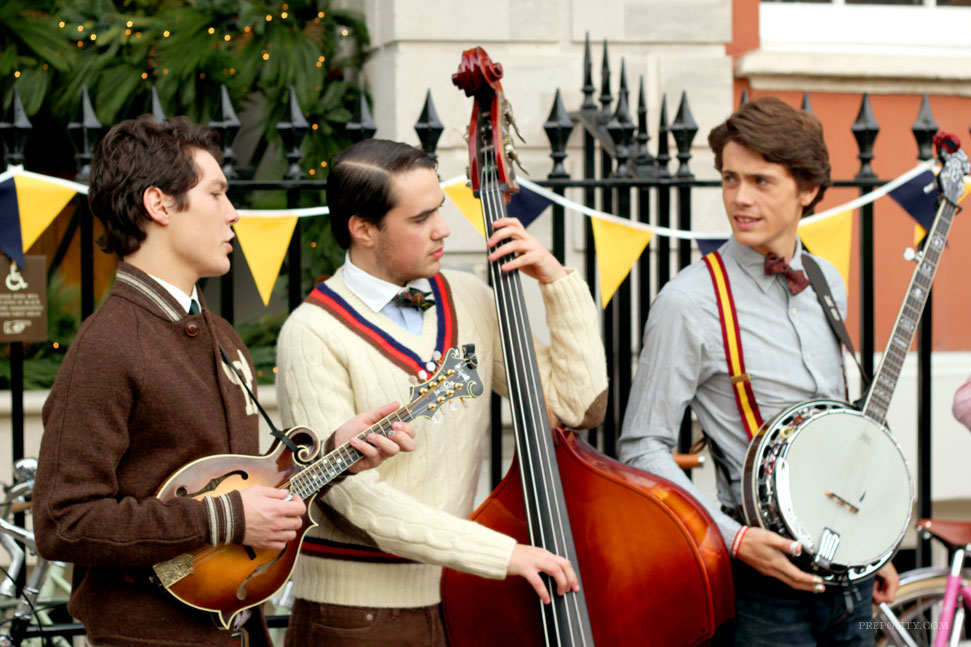 Music was provided by bluegrass group Flats & Sharps