Murdock barbers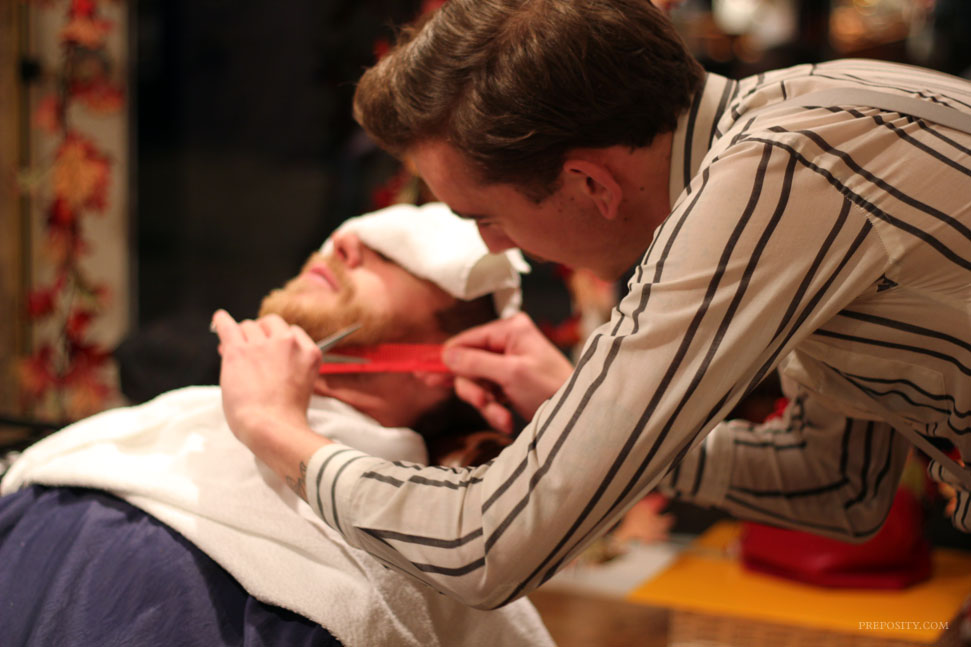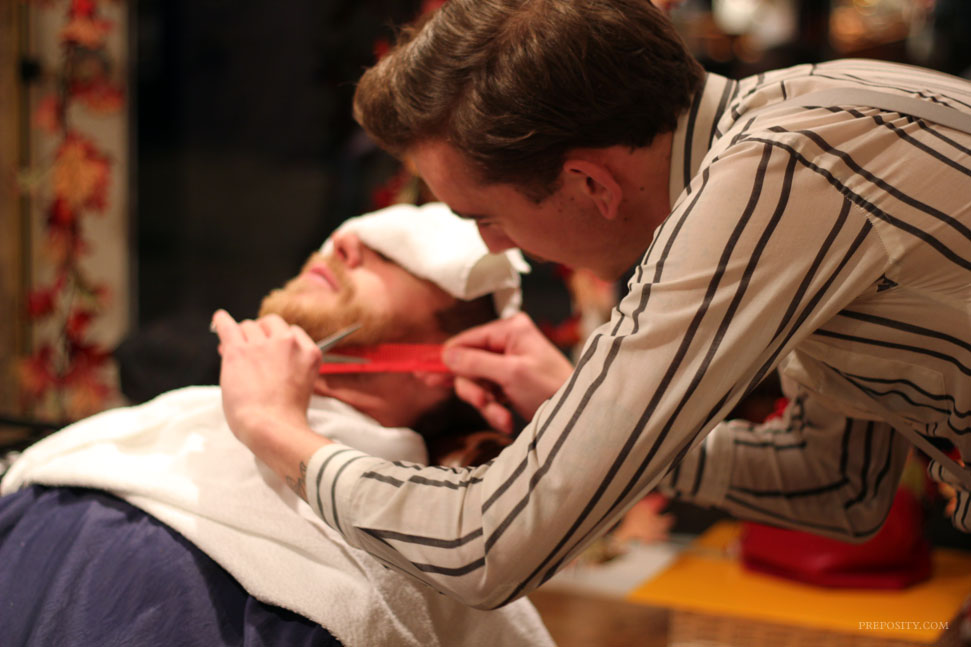 Murdock London is a small chain of boutique barbers established in 2006 by Brendan Murdock (see our interview here). Starting with their first shop in Shoreditch there are now four in total, each preserving the unique feel of barbers in days gone by. Service is key, and each customer is treated with care and attention whether they are having a their hair cut, their beard trimmed or moustache styled.
I visited the Covent Garden shop which features vintage Belmont barbers chairs as well as a full range of Murdock grooming products and fragrances, not to mention a reading library for customers waiting to be seen. Murdock have also branched out into accessories including scarves and bags by Brady.
The barbers' attention to detail is second to none, whether it be their enthusiasm for vintage styled clippers made by American company Oster, or knowing which styling product to recommend for your moustache.
Speaking of which, November is moustache month, and Murdock are there to help style those Mo's. Barbers from Murdock will be on hand at the start of the Rugby Tweed Run on Saturday 26th November in Covent Garden to help perfect the riders' moustaches. Judging by some of the barbers' moustaches themselves, there's no one better placed to advise.