Remembrance Day Poppy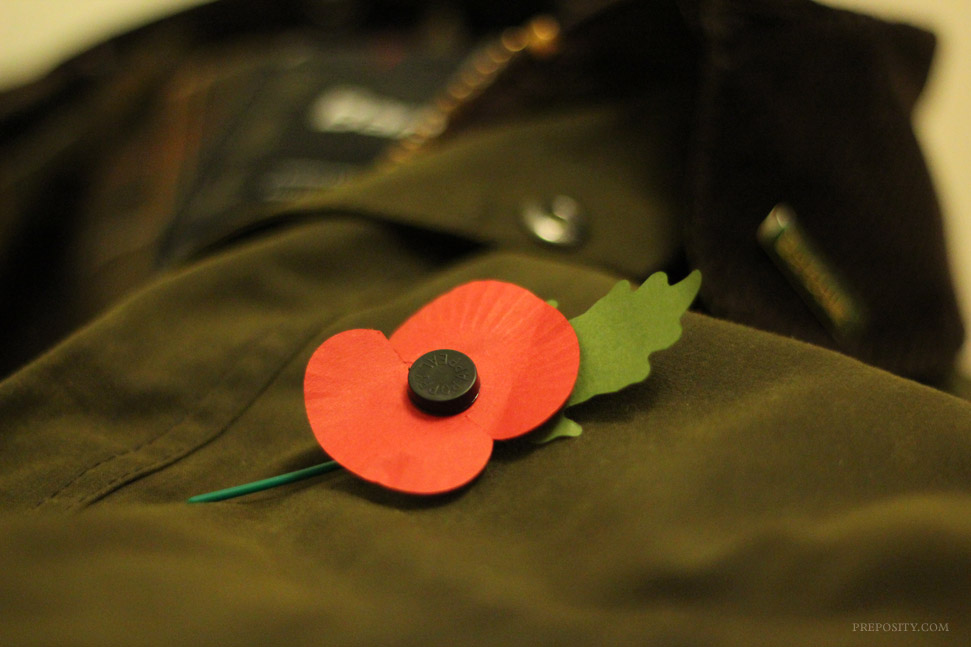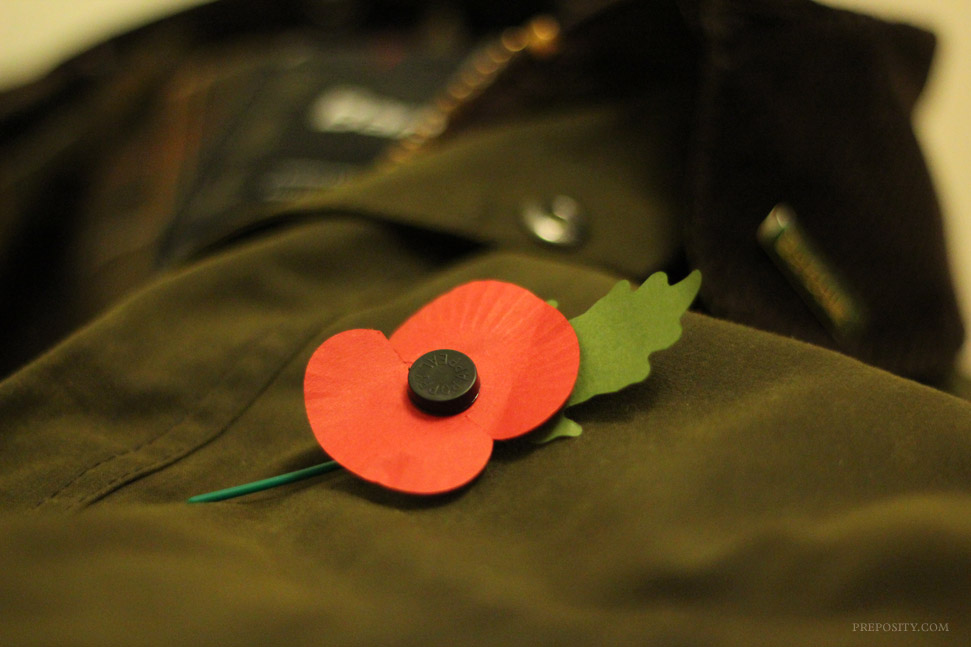 The 11th November in the UK is Rememberance day, it commemorates the armistice which ended World War I, signed at 11am "eleventh hour of the eleventh day of the eleventh month" of 1918. To this day at 11am we hold a 2 minute silence to remember the members of the armed forces who were killed in both World Wars. In the US this day is known as Veterans Day, and is also an official holiday in France and Belgium.
In the run up to Rememberance Day the Royal British Legion sells paper poppies to raise funds. Many people wear the poppies pinned to their lapel in the weeks before November 11th, including presenters on television.
Why poppies? The reference comes from the Poppies that grew in the battlefields of the World War I – the only thing that grew in the fields devastated by the fighting. The reference was made popular in the poem by Lieutenant Colonel John McCrae, written in 1915:
In Flanders fields the poppies blow
      Between the crosses, row on row,
   That mark our place; and in the sky
   The larks, still bravely singing, fly
Scarce heard amid the guns below.

We are the Dead. Short days ago
We lived, felt dawn, saw sunset glow,
   Loved and were loved, and now we lie,
         In Flanders fields.

Take up our quarrel with the foe:
To you from failing hands we throw
   The torch; be yours to hold it high.
   If ye break faith with us who die
We shall not sleep, though poppies grow
         In Flanders fields.
Read more about the Poppy Appeal here
I have one pinned to my Barbour jacket, there's something about the muddy green colour of the waxed fabric that allows the red Poppy to really stand out, and recalls the muddy fields of Flanders.