Smart Turnout – interview

Founded in 1999 by Philip Turner, Smart Turnout is a British brand specialising in classic clothing and accessories in a wide range of colours – all from military regiments or academic insitutions. To call this list of official colours extensive is somewhat of an understatment, it currently includes 63 military divisions, 36 schools and 22 universities – that's 121 different colour combinations.
I asked Philip Turner for the lowdown on how to pass muster, the ins and outs of regimental stripes, and what he has planned for Smart Turnout:
Tell me about the name, Smart Turnout
The name actually comes from a regimental term pertaining to being on parade where one's 'turnout' is paramount, which means always having a smart appearance. With this comes certain standards around trouser creases and polished boots, though of course at Smart Turnout we are much more relaxed about the requirement to iron creases into trousers!
I chose the name because it had the regimental connection plus it made the point about being well-dressed, which is what we are all about.
How did you go from being a Scots Guardsman to running a fashion company?
I joined the Scots Guards in 1988 and it was during this time that I was due to ride in a military race called the Grand Military at Sandown. It meant that I needed my own racing colours, which, incidentally I designed when I was at school and bored of revising! At the same time as having my racing colours knitted I decided to have a jumper knitted in the colours of the Scots Guards.
Members of my regiment asked if I could arrange to have knitwear made in our regimental colours for them too. One order let to another and gradually orders began arriving from far-flung corners of the world, followed by requests for ties, then socks. What started as a favour for a few friends soon took over my weekends, then my garage. And, as other regiments came knocking on my door, it finally became my full time business. It didn't take long before schools and universities came calling too. And now we have stylish men from around the world who are just looking for a bit of British style and heritage.
Regimental striped ties are a wardrobe staple, do you think men still recognise the military connection?
Regimental stripes can be a subtle and discreet way for other people to know that you are part of their club or organisation. So if you are 'in the know', people do recognise them and, if not, people simply appreciate them for the vibrant colours. Even if you did design a new tie you would probably find that there was some connection with an organisation!
British regimental tie stripes run from the left shoulder down to the right side, yet when Brooks Brothers in the US introduced their striped ties at the beginning of the 20th century they ran them the opposite way (right shoulder to left side). Why do you think this was? And do you think people notice then difference?
You are right in saying that the majority of British regimental ties run from the right side but there are exceptions such as the Royal Navy, Royal Marines, RAF, 17/21 Lancers to name a few. Brooks Brothers ran them the opposite way so that they weren't actually copying the English regimental tie. I think that people do quite often notice… depending on whether it is before or after lunch!
What proportion of your sales are still to military and alumni of universities and public schools?
We still do a large amount of sales to these organisations and it has continued to grow over the years as a result of word of mouth. Organisations are often looking to expand their range or improve on their old polyester tie, and we work with them to do that. However our real growth now is overseas where people simply see us as a British heritage brand made all the more interesting and authentic due to our continued links with these organisations.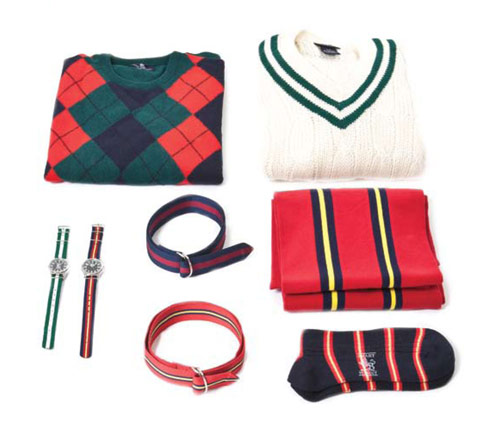 How would you define the term 'preppy'?
Originating in the 1950's when it was associated with the schools and universities of the East coast of America, students would dress up smartly but in an informal manner often using clothing from their fathers' wardrobes. And I think this is still a true definition of preppy: smartly dressed but in an informal way.
What is it about traditional British style that appeals to people outside the UK?
When people think of traditional British style they think of the dapper English gent, which carries with it that indefinable aura of sartorial elegance and class. And with the resurgence of both preppy style and Mad Men fashion, this British reference and classic styling has become deeply appealing to people around the world.
What's next for Smart Turnout?
Smart Turnout seems to be renowned for its vibrant colours and so we will look to build on these colours for our new collection, which our designer is now working on. You will find some wonderful new clothing and accessories with that preppy look and Smart Turnout twist. There will of course be some new designs in our iconic and ever popular watchstraps, which seem to have become a global phenomenon.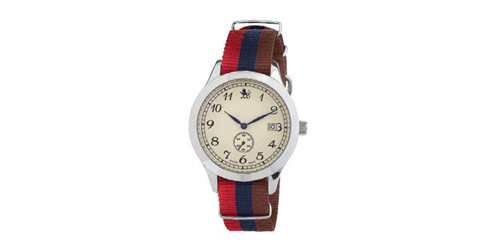 In addition to developing our product range, we're looking to expand our presence internationally so that more people can find us in high end retailers as well as via our website – and we also have ambitions to open our first stand-alone Smart Turnout shop early next year.