Norton & Sons, Savile Row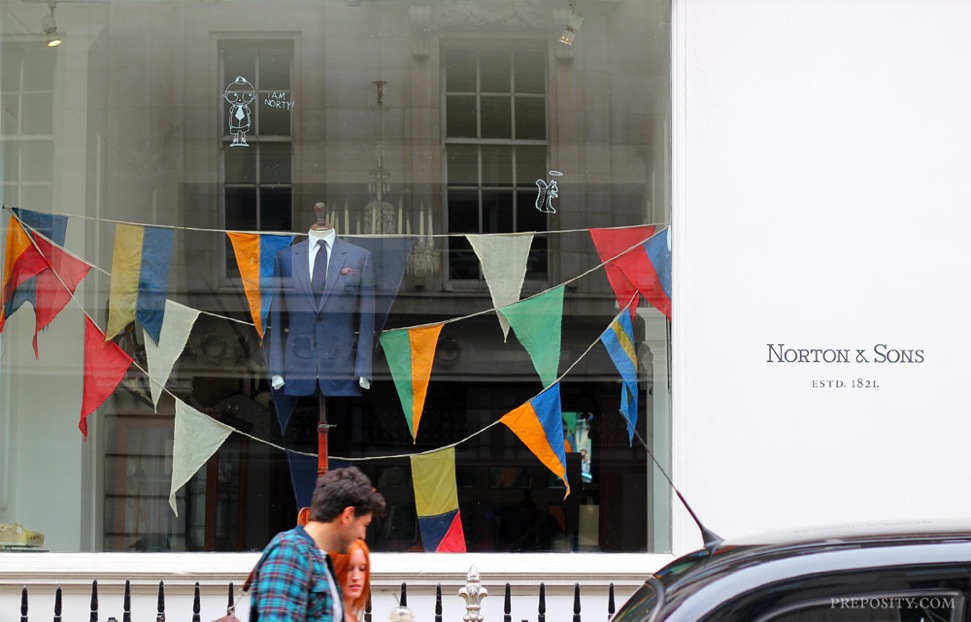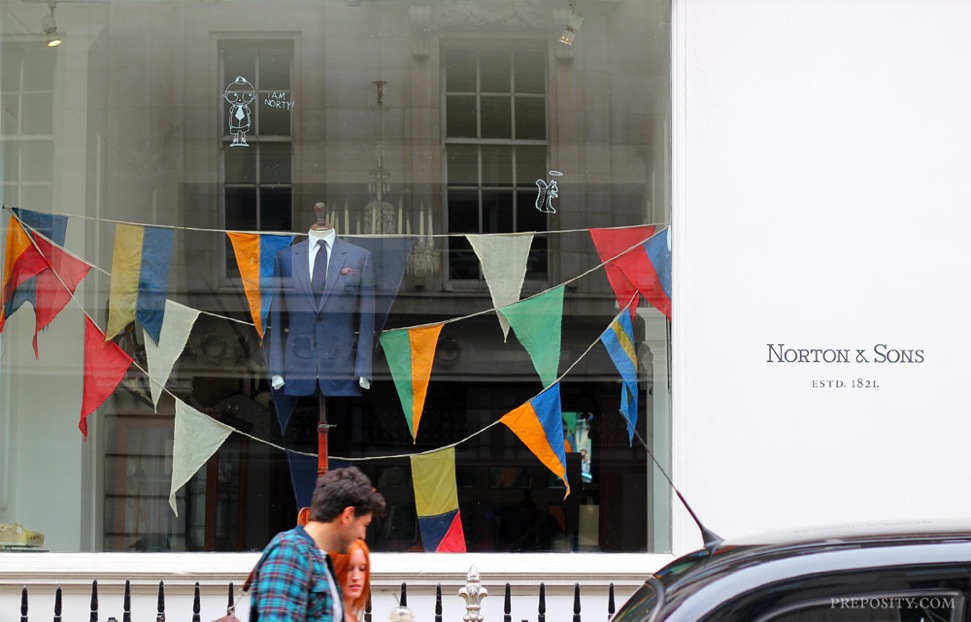 Norton & Sons is a Savile Row bespoke tailor founded in 1821 by Walter Grant Norton. The firm is located on the East side of the street, at No. 16.
In 1859 George James Norton was granted the freedom of the City of London. At about this time the company became the tailor and Royal Warrant holder to William I, German Emperor. The firm specialized as a sporting tailor.
During the 1970s the firm absorbed Hoare & Tautz, formed by the merger of E. Tautz & Sons, a sporting tailor, and J. Hoare & Co, a tailor.
In 2006, fellow branding agency Moving Brands rebranded Norton & Sons, bringing the almost 200 year-old tailors into the 21 century whilst still keeping the look and feel true to their heritage.
You can see the stunning work in this case study of the project on their site:
Moving Brands Norton & Sons case study
They also produced this mood film which shows some of the locations from which their fabrics are sourced, such as the Scottish Outer Hebrides where their Harris Tweed is made.