A Shaggy Dog story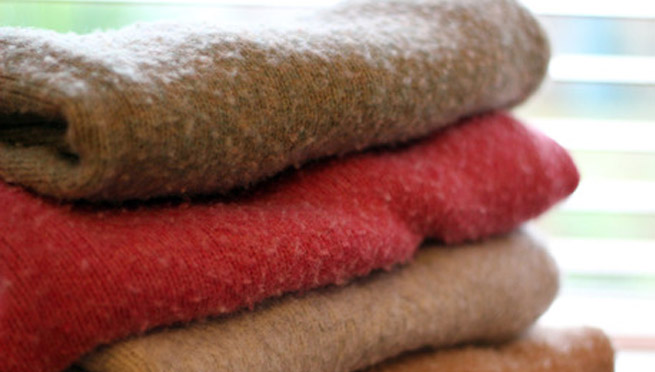 Here's a story about a shaggy dog. Don't worry it's not one of those long-winded stories
The Shaggy Dogs we're concerned with are of the variety sold by arbiters of Ivy League Style – J. Press.
Made famous by J. Press, the Shaggy Dog sweater is made of Shetland wool whose surface has been heavily brushed to give a fluffy cloud-like texture. Not only are these sweaters extremely warm (the air trapped between the fuzzy texture is a great insulator) but they are generally rarely seen on the street, so may act as a little nod to those 'walking their dog'
Shaggy Dogs are best worn with an Oxford Cloth button-down, J. Press's current incarnation come up rather roomy so it's worth knowing that until they close for business in February, Rugby Ralph Lauren make a slimmer-fitting brushed sweater with leather elbow patches. Ensure the fit allows enough room for a shirt comfortably underneath.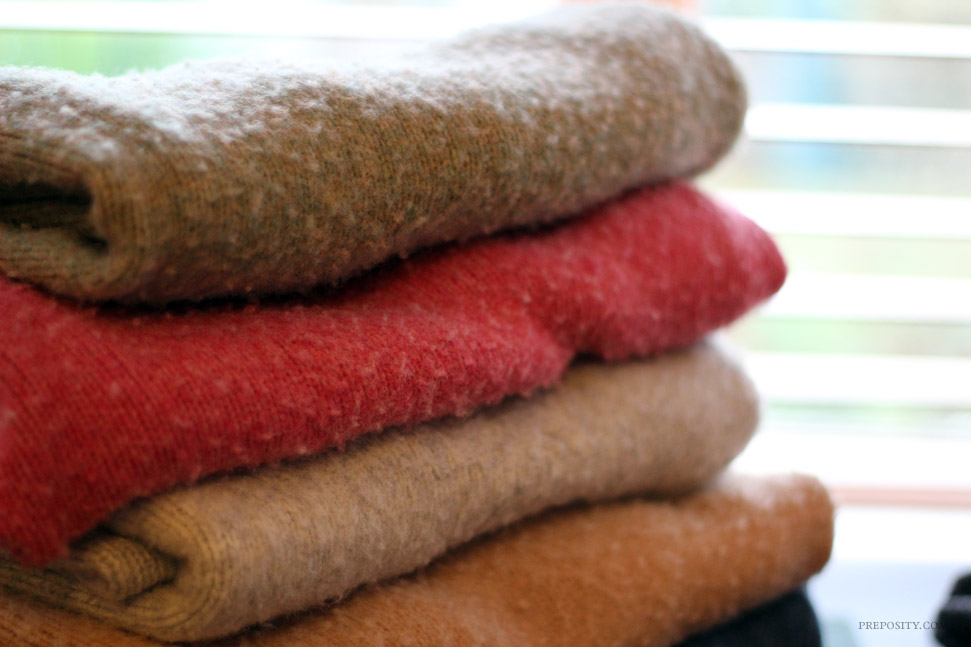 The joy of a Shaggy Dog is the range of colours in which they are available, owning one isn't enough. Opt for muted colours to begin, I always think of autumnal colours like a mossy green or rusty red, until you're brave enough to go for some of the bolder, brighter hues for which J. Press is famous, like this Kelly Green example
As with the best quality clothing, they age well. Over time your Shaggy Dog will start to pill – usually something of a nuisance – but it adds character to the fabric and shows it's been well worn.
A small caution: these sweaters are extremely warm, so be prepared. Layered up on top of an OCBD you'll be as warm as a shaggy dog laying by the fire on a cold winter's day.