Ben L'oncle Soul
This weekend past I went to see French soul sensation Ben L'oncle Soul and his band play at the Queen Elizabeth Halls on London's Southbank. I first discovered Ben when he appeared on Jools Holland's Later programme in October.
Signed to Motown records, Ben sounds like a modern day Otis Redding or Wilson Pickett with shades of Ray Charles and Stevie Wonder. One thing that gives his debut album 'Ben' a different sound is that most of the songs are sung in French.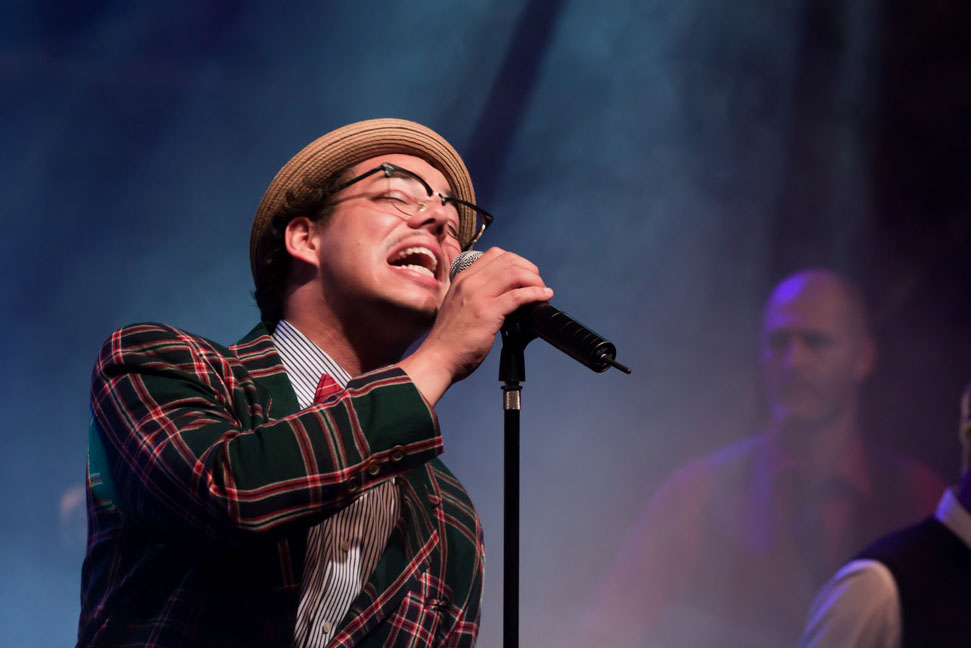 On Stage he's a whirlwind of energy, made visible when, halfway through the performance he removed his navy double-breasted blazer to reveal a sweat soaked shirt. Dancing through the set with choreographed moves in sync with his backing singers, like the Motown greats, it was only when he reached the encore that Ben felt he'd earned the right to untie his bow tie.
Ben L'onlce Soul dresses in blazers and bow ties, lacoste shirts and other preppy staples. It is said that he took his stage name (his real name is Benjamin Duterde) from Uncle Ben's Rice, donning a bow tie to look more like his namesake. Check out his range of ensembles in the video for Petite Soeur/Little Sister below, including a range of Lacoste polos.