Kiel James Patrick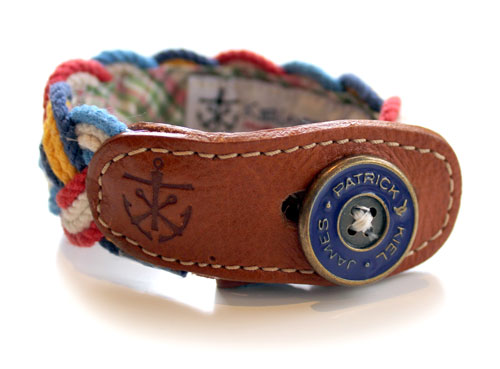 Kiel James Patrick's is a great success story. Kiel manufactures fabric bracelets and accessories in his native Rhode Island. Started as a business from his home, recycling vintage fabric into nautical themed bracelets (from regimental stripe ties), the KJP brand has now expanded into belts, accessories and jewelery.
The products and the brand as a whole encapsulate the feel of summers spent on the coast and Kiel has taken care to source quality materials locally in Rhode Island, employing local businesses to manufacture elements such as the Kiel James Patrick signature brass buttons, which are made down the street from his offices at Urschell Tool, a company that specializes in belt buckles and military pins.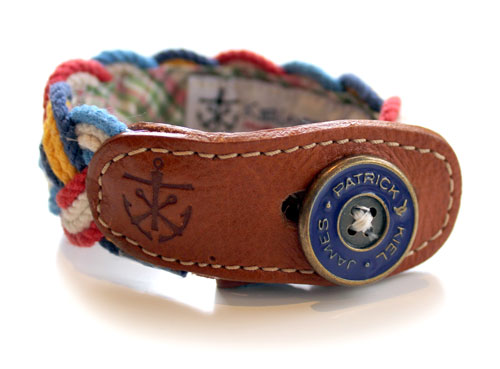 The quality of the product and the fact the Kiel himself seems to embody his brand – for he is KJP – has allowed such a small enterprise to spread globally in a remarkably short period of time. Using the web and social networks as a tool for spreading his brand, he has gained notoriety among the fashion industry and this spring KJP bracelets featured in Tommy Hilfiger's 'The Hilfigers' campaign. He also now includes Ivy League universities as clients, with a special Ivy Collection of his bracelets in their colours.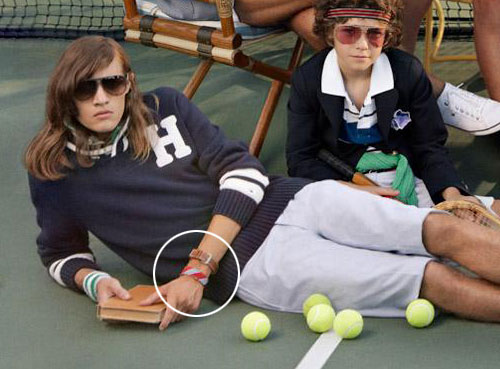 Unfortunately for us Londoners KJP products are not yet available in the UK, however I was lucky enough to attend the Hilfiger Prep World pop-up shop in Covent Garden where (due to their partnership in the Hilfigers campaign) a selection of his products were on sale (see above photograph of my Tristram Calm Waters bracelet below for details of my Captain Oscar O'Leary belt.